BASIC KEELBOAT SAILING
ASA CERTIFIED KEEL BOAT 101
Two Day Course
Classes usually run 9:00 to 3:00-3:30
For novices who want to learn the fundamentals of sailing & boat handling using our fast and safe Sonar 23's.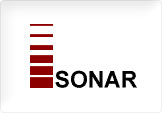 This course is taught primarily on the water and will enable you to skipper a small boat on protected waters under normal conditions.
Course covers many topics including:
* Points of Sail * Reading the Wind  *Safety * Heavy Weather Sailing * Tacking * Jibing
* Person Overboard  *Federal Requirements
$419. Weekends
$399. Weekdays
$399. for two or more when you sign up at the same time
Includes course texts and materials and a 1 year membership in the ASA
The Pennsylvania Fish and Boat Commission's Safe Boating Course is also included
LEARN TO CRUISE/ PRE-BAREBOAT PREP
ASA CERTIFIED COURSE 103
BASIC COASTAL CRUISING
Two Day Course
Classes usually run 9:00 to 3:00-3:30
For the sailor who has successfully completed
or challenged the basic sailing course,
we offer an intensive 2 day class taught on
our Hunter 31 an auxiliary diesel powered sloop, with wheel steering
Subjects Include:
* Docking * Close Quarter Maneuvering  * Boat Systems * Inboard Engine Maintenance *Sail Trim * Anchoring *VHF Radio Procedures
*Boat Maintenance *and More
$439.
Includes course texts and materials.
"SPECIAL DISCOUNT"
Save $39.00
Basic Sailing ASA 101 and ASA 103 Combined
Four Day Course
Courses may be taken in consecutive weeks
or anytime during the same sailing season
$819.
Includes a 1 year membership in the American Sailing Association and the Pennsylvania Fish and Boat commission's Safe Boating Course
GOT THE RIGHT STUFF ??

If you have enough sailing experience and basic boating knowledge
You may want to challenge ASA 101 while you take ASA 103
$589.
Includes:
ASA 101 and 103 certifications, texts, course materials
and one a year membership in the ASA 
Pennsylvania Fish and Boat commission's Safe Boating Course also included
Please call for details 215-393-7833
BAREBOAT CHARTERING
With Cruising Spinnaker
ASA CERTIFIED COURSE 104
Designed as an intermediate Coastal Cruising Course and a course in on-board yacht systems and procedures, that will prepare sailors for chartering


* Trip Planning * Living On-Board * Advanced Docking * Anchor, Rafting * Weather *
Navigation * Seamanship * Sailing Skills * On-Board System
*Troubleshooting *Engine and Boat Maintenance *set up and flying  the cruising
spinnaker *and more
$599.
Three Day Live Aboard Sailing Class
ASA 104/114
Bareboat/Catamaran Cruising Course in
the British Virgin Islands

$2495                                                                    Double Occupancy
$2895                                                                  Single Occupancy
8 days in BVI's and 1 day in Philadelphia
A $200.00 refundable security deposit is required
ASA 103 can be combined if needed

More details at link on sidebar
ASA CERTIFIED COURSE 105
COASTAL NAVIGATION
Five Evening Course
Held evenings, 7 to 10 PM
$289.
ASA Certification,
Text, Work book
DVD and charts are included
More details:  See the link on the sidebar
Private Sailing Instruction
or Practice Sail on our Hunter 31
Includes
Docking & Close Quarter Maneuvering

Three hours of instruction
for up to four people
$439. 
Plus tax
Practice Sail on our Sonar 23's
with Instructor or Practice Sail

Cost includes up to four people
for 3 hours
$339. 
Plus sales tax
Charter Liberty
Our Inboard Diesel Sailing Sloop

Enjoy a Morning, or Afternoon
Cruise on the Delaware River.
See the Philadelphia skyline from a River's View
Parties for up to 6 people. Price includes Captain
$439.
three hour cruise
$579.
four hour cruise
Plus sales tax 
Or call for more information 215-393-7833 with credit card info.