Learn to Charter in

Fabulous Saint Vincent and the Grenadines

Aboard a Lucia 40

ASA 104/114 dual certification, ASA 103 may be combined if needed

Join Liberty Sailing School
for an eight day learn to cruise sailing vacation
Friday Jan 26th boarding through Saturday Feb 3 at noon.
We have the perfect location,  The ideal boat.  Outstanding instruction and comprehensive courses
Our program is designed to maximize your learning experience.  During the week you will live aboard and sail your cruising catamaran and quickly learn the fundamentals of larger sailboat cruising.  Our courses include (Bareboat Chartering) ASA 104 and ASA 114 (Cruising Catamaran) enabling you to attain international recognized certification. ASA 103 can be combined with ASA 104  for the needed prerequisite.  ASA  101 can be picked up in Philly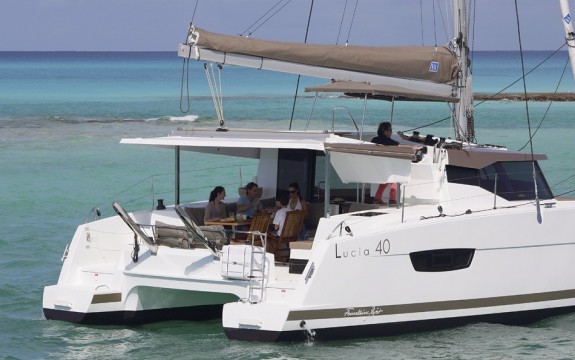 Equipment:  2500w Inverter, Solar Panel,  Davits, Refrigerator Dinghy with Outboard  and much more.
On board meals, with 3 dinners. Plenty of chance to try the local fair. fuel, cruising permits and required taxes are included as well as textbooks and course materials.
$2495.00 per person double occupancy in cabin.    $2895.00, single cabin occupancy
1/2 deposit on booking,  balance by Dec 1.  50% refund for cancellations by Nov 1, We cannot offer full refunds after Dec 1st if we cannot get someone to replace you.
Space is very limited  Please call Steve Mink at 215-393-7833 to reserve the next step of your boating educations, or if you have any questions

4 cabin 2 heads Layout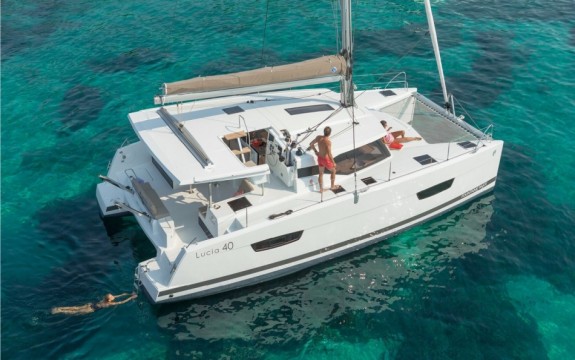 Our charter officially starts at 5:00 PM on Jan 26th for on board sleep over .
Briefing and checkout will begin on the 27th at 9:30.
Briefing includes:
An inventory check, a complete systems overview  and full chart briefing
There will be a short check-out sail